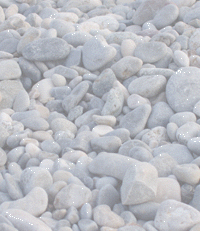 Ian Wedde
The Drummer, by Ian Wedde
(Auckland University Press, $18.95)
Reviewed by Andrew Johnston
Quote Unquote 4, Sept 1993
In his latest book Ian Wedde is a characteristically commanding presence at the centre of some entertaining, intriguing, talkative poetry. The blurb on the back tells us that The Drummer is brought to us by the word 'transport', in the same way that Tendering (1988) was brought to us by the word 'tender', and many of these poems are going somewhere, in the most literal sense. 'Katrina's Ballad', 'A Ballad for Worser Heberley' and 'Ode to Lee Hatherly's Video' are relaxed, slightly tongue-in-cheek occasional poems. They're refreshingly loose and enjoyable, and the book is worth having for these alone, but their very looseness seems to be signalling that this is the off-duty poet speaking, that we should turn to the other poems for the real oil.
So what are the others like? Though they are talkative poems, I often have the feeling-as I do with much of Wedde's work-that I'm listening in, rather than simply listening, that he is talking over my shoulder to someone else (or talking to himself). As I begin to read these poems, I feel like I've walked in on a conversation that began some time ago. The terms of Wedde's argument with himself do go back a long way-through Pound to Homer, in the case of the book's first poem, 'Odysseus', and through all of Wedde's own earlier work, especially Symmes Hole and Tendering (whose poem 'Barbary Coast' is reprinted here). But knowing that doesn't always help me. Looking in Wedde's blurb for clues, I find this, of transport: 'The word is a romance uniting gravity and desire. It is the romance I wanted for poems and these are the few poems that got there.'
The romance seems largely to consist of nostalgia. Even in Wedde's early books, nostalgia was a constant presence, a breaking wave. Here the wave has well and truly broken and is rattling up the beach. Almost all of these poems are lit by the watery reflection of the setting sun or the moon (who trails her sleeves in two consecutive poems). The nostalgia seems to be for authenticity, for an innocent language, for 'The dogged example of Odysseus in one margin, the raptures of language in another. The bliss of movement, the transport of dreams' to quote the rest of his blurb. Wedde is too smart not to sense that nostalgia is what it's mostly about here, and he signals this early on: 'Nostalgia falls like a broken balcony/ taking the sundowners with it . . .' But as I read through the first half of the book, it's hard not to get the feeling he's writing the same poem over and over, that once-fresh creeks are silting up with sentiment, becoming 'immobilised with nostalgia' ('A Transport Disaster').
Things pick up further on, as 'An Insomniac's Lexicon' prepares the way for the enigmatic, sensual vision of the title poem, which is the heart of the book, and one of its several excellent pieces. But the overall impression I'm left with is that Wedde's powerful voice is so checked by an equally powerful distrust of language that whenever he sits down to write, these days, he's filled with nostalgia for a time when it was so much easier to write poems, and is usually content to write out that nostalgia rather than reach beyond it.
© Andrew Johnston